You Need It Done Fast.
You Want It Done Right.

That's what we do - and we've

been doing it for over 130 years.
For Immediate Service
Call
or

For Immediate Service
Call
Part of loving your home is being comfortable all year round. Whatever your residential heating or cooling issue, we are equipped to help.
Plumbing problems can cause extensive and costly damage. Don't wait! We're the fastest most professional plumbing repair service in the Cincinnati area. Call today.
We have indoor air quality solutions that will make you 100% confident you're doing everything possible to keep dangerous pollutants at bay.
Heating, Cooling and Plumbing Services in Harrison, Ohio
Do you need plumbing, heating or air conditioning services in Hamilton, OH?
Then you have come to the right place! Since 1885, homeowners and businesses throughout the area have come to trust Geiler Heating and Air Conditioning with all their heating and cooling services.
Geiler is the only union trained residential HVAC company in the area.
Our program includes a 5-year apprentice program, even after completion of Technical School & EPA certifications.
Our technicians receive unparalleled
training.
That means time saved & accurate repairs resolving the root cause of the problem.
We dispatch our expertly trained technicians from their homes to avoid delays in providing service.

The Geiler Company offers 24-hour emergency
service so that you can always count on us to be there when you need us.
FIND IT FAST!

Work with Professionals
We are a fully licensed and insured company. All of our employees are fully trained in their trade, safety trained and drug tested.
Our factory trained technicians will expertly diagnose, repair and service your furnace or HVAC to restore maximum efficiency and comfort.
Our trucks are fully stocked for equipment repairs and all our technicians are professionally factory-trained, nationally certified and state licensed.

Don't forget to check out our blog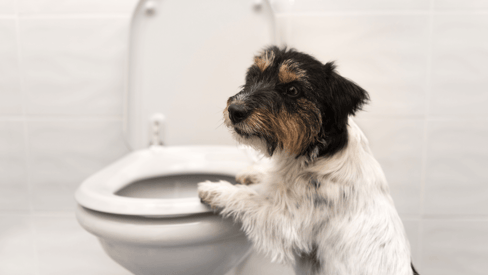 Practical tips for DIY projects and when you need to call a professional | Air Quality | Plumbing | HVAC | Water Quality
Plumbing, Heating and Cooling Services in Hamilton
Do you need plumbing, heating or air conditioning services in Hamilton, Ohio? Then you have come to the right place! Since 1885, homeowners and businesses throughout the area have come to trust Geiler Heating and Air Conditioning with all their plumbing, heating and cooling services.
Call us a

t 513-574-0025

to schedule service.
Hamilton Heating and Air Conditioning Services
We are experts in affordable, Hamilton heating and cooling repairs and services. We are a company which works with clientele throughout all of Warren, Clermont and Hamilton County and the surrounding areas to supply comprehensive air conditioning and heating services such as heating installation and replacement, heater repair and maintenance programs, air conditioning system installation and replacement, as well as A/C repair and maintenance. We have detailed and complete understanding of forced air systems, ductless split heating and air conditioning, furnaces, heat pumps, thermostats, zone control systems. Contact our knowledgeable team today and let us assist in fixing your Mason, Ohio heating and air problems quickly and with all professional kindness.
Furnace Service in Hamilton
At Geiler Heating and Air Conditioning, we can provide of all your furnace service needs, from furnace installations and replacements to fast repairs. To ensure your gas , boiler or oil furnace is ready for the winter season, our friendly certified technicians can also assist you with furnace scheduled maintenance services.
Air Conditioner Services in Hamilton
Don't let the summer heat get you down in Hamilton. If you need a new air conditioning system or repair, that is where Geiler Heating and Air Conditioning comes in! We provide all residential or commercial air conditioner services you may need; from air conditioner repair and air conditioner replacement to air conditioner recharging and air conditioner.
Emergency Plumbing Service in Hamilton
The Geiler Company provides emergency plumbing service 24 hours a day, 365 days a year in Hamilton and the surrounding area.
The Geiler Company offers comprehensive plumbing repair services for all our residential and commercial customers. Our plumbers are highly trained and have extensive field experience which helping them diagnose and repair your plumbing issues quickly. Call our friendly staff with your questions regarding Geiler's emergency plumbing services. Our plumbers can be dispatched in minutes to your repair your plumbing problems.
Hamilton Air Quality Specialists
You may think the air quality in your Hamilton home or business is better than the outdoor air, but if you find yourself going about your day with itchy eyes or the sniffles, you could be wrong. The U.S. EPA has estimated that indoor air can be 2-5 times more polluted than the outdoor environment, ranking indoor pollutants as a top five environmental health concerns. If you suspect the indoor air quality in your home is poor, Geiler Heating and Air Conditioning will be able to help. Click here for more information.
The Geiler Company provides emergency service 24 hours a day 365 days a year to meet your needs. Call the Hamilton, Ohio air conditioning and heating experts at Geiler Heating and Air for HVAC services including heater and air conditioner installation and repair at 513 574-0025 .
Awesome company! Our furnace stopped working and it turned out we needed a new one! They got started the very next day and we couldn't be happier! Another popular name company couldn't come out right away so we would have had an extra day in the cold. Geiler is now my go-to company for anything HVAC or plumbing. Thank you Geiler!
Called just before holiday weekend. No rush needed. They called me back Monday and set time for Tuesday. Technician was on time, professional, answered questions and didn't try to upsell. Completed work timely and all is good again.