Commercial HVAC
We understand the need for your business to provide a comfortable indoor environment for your employees and your customers. We can provide systems, solutions and services which can deliver substantial savings in HVAC utility costs for your business. We are The Geiler Company and we are proud to be one of Cincinnati's oldest, largest and most respected HVAC contractors. As one of Cincinnati's premier mechanical contractors, The Geiler Company has been providing commercial and industrial installations of newest and most energy efficient HVAC systems available, routine maintenance of Cincinnati area HVAC systems, and fast expert HVAC repair for over 130 years.
Service technicians from The Geiler Company have the licenses, acumen,
and
flexibility to meet your company's commercial and industrial needs.
Our service technicians are trained professionals with the skills and tools necessary to service, design, and repair projects of any size.
With expert knowledge of mechanical and plumbing
systems,
our technicians have what it takes when you need engineering, drafting, and designing skills for your specific project.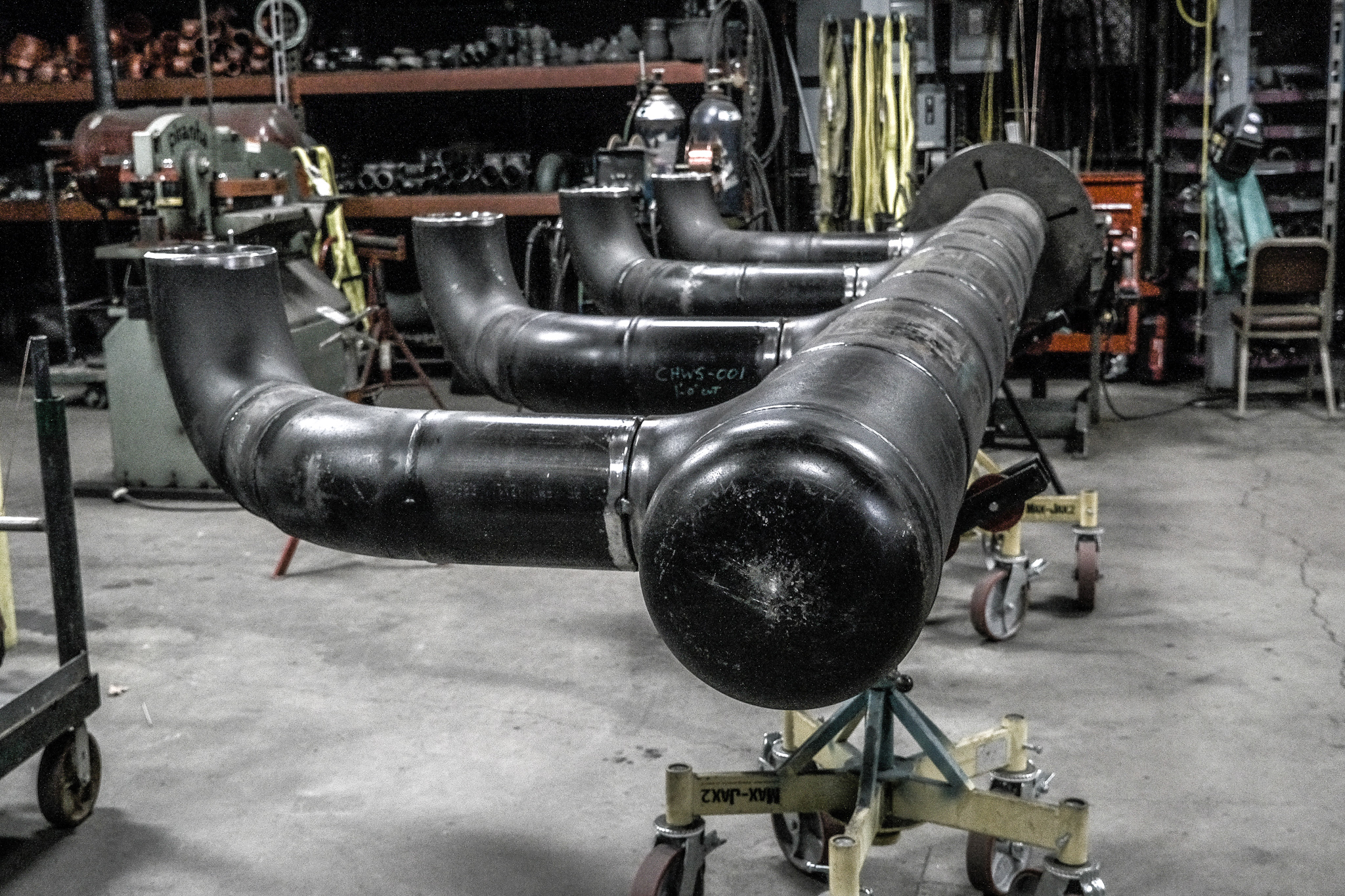 Commercial Maintenance
Our low-cost maintenance agreements will help keep your heating and air conditioning equipment operating efficiently at peak performance, helping to prevent costly major breakdowns before they occur, and maximizing its life expectancy of all your HVAC systems. Regular maintenance on your system's boilers, coils, and heat exchangers will help maximize its efficiency, while also maximizing comfort. With Geiler's Preventive Maintenance Program, we will inspect your air conditioning and heating system and perform regularly scheduled
tune-ups
.
Commercial Plumbing
Our plumbers are licensed in Ohio, Kentucky, and Indiana. We are able to perform repair, replacement, and maintenance for all your interior and exterior commercial plumbing needs.

Commercial HVAC and Mechanical Services
Companies throughout our service area rely on the certified service technicians from The Geiler Company for all of their commercial HVAC repair and service needs.
Take advantage of our service agreements or simply give us a call when your heating, ventilation, air conditioning or refrigeration equipment needs work.
The Geiler Company Provides Expert and Reliable HVAC and Mechanical Services, Including :
HVAC Sales, Repair, Installation
Package Units
Rooftop Units
HVACR
Boilers
Refrigeration
Chillers Including Centrifugal Chillers, Screw Chillers, Rack Chillers, Reciprocating Chillers and Water Chillers
Cooling Towers
Combustion Analysis
Compressor Rebuild
Centrifugal Service and Repair
Pneumatic and Electronic Control Systems
Energy Management Systems
Pumps - Including Air Cooled Heat Pumps, Chilled Water Pumps, Circulating Pumps, Hot Water Pumps, Hydraulic Pumps, Oil Cooled Vacuum Pumps, Rotary Vane Vacuum Pumps, and Water Cooled Heat Pumps, Pumps - Including Air Cooled Heat Pumps, Chilled Water Pumps, Circulating Pumps, Hot Water Pumps, Hydraulic Pumps, Oil Cooled Vacuum Pumps, Rotary Vane Vacuum Pumps, and Water Cooled Heat Pumps
Refrigerated Air Dryers
Water and Air Balancing
Computer Room Cooling
Data Center Cooling
Hospital and Laboratories
Store and Restaurant Equipment
All Types of Specialty Piping
Process Piping
Piping Prefabricated

HVAC System Repair
Geiler's professional and knowledgeable HVAC service technicians can quickly diagnose and repair problems with any type of HVAC systems, with minimal disruption to your business. And we're always available 24 hours a day, 7 seven days a week for emergency repair service to your Cincinnati commercial HVAC system.
Boiler Services
Are you a business which utilizes a boiler? Commercial boilers typically consume large amounts of energy. A poorly maintained boiler can incur even higher energy costs and pose significant safety liability issues for your business. The Geiler Company, your Cincinnati boiler system expert, has certified technicians trained in the latest techniques of the trade. Regular boiler maintenance is key to safe commercial boiler operation and the most efficiently running system possible. With our boiler system tune-ups, we can provide your corporation with piece of mind and energy cost savings to your bottom line.
Cleaner Air for Your Customers, Employees and You
Just as it is important to provide your employees and customers with a comfortable environment, it is also important to provide them a healthy air supply. The mechanical contractors at Geiler can help your Cincinnati HVAC system work to its fullest capacity with regular cleanings and filter changes. Not only does this help remove harmful mold, fungi, and thousands of other allergen contaminants from the air, but a cleaner system runs more efficiently. Our certified technicians are licensed, insured, and fully trained to provide you with a purer running HVAC system and a fresh breath of relief.
Commercial Plumbing Services
Geiler Company's fully licensed plumbers are able to perform repair, replacement, and maintenance for all your interior and exterior plumbing needs for commercial and industrial buildings. Our services include:
Backflow testing- licensed in Ohio, Kentucky

and

Indiana
TV Camera Line Inspection
Jet Cleaning of sewer and drain lines
Repair/replacement of all interior plumbing water and drain lines
Repair/replacement of all interior fixtures
Water heater repair/replacement
Water service/water main repair and replacement
Main sewer line repair and replacement
Gas line repair and replacement
Grease trap maintenance, repair, and replacement
Sewage ejector pump installation and repair
Sump pump repair and replacement