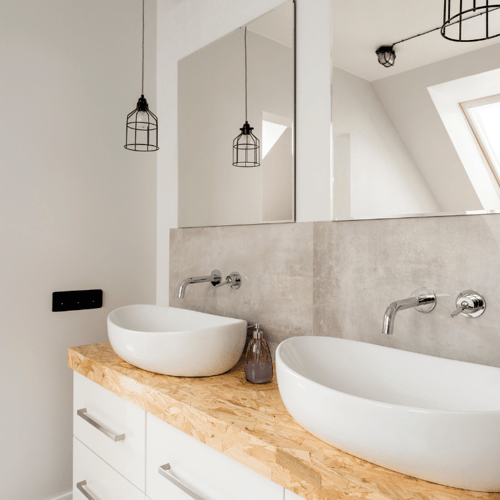 Drain Cleaning
Nothing is more frustrating than a sink that won't drain or a toilet that won't flush!
You can never schedule these hassles and they always seem to happen at the most inconvenient times.
The Geiler company offers 24/7 emergency plumbing services and we dispatch our technicians from their homes so you don't have to wait.
For Immediate Service Call
or
Fully Licensed Professional Plumbers
You Need It Done Fast.
You Want It Done Right.
That's what we do - and we've

been doing it for over 130 years.
Few things are more frustrating than leaking pipes, clogged plumbing or broken water heaters. At Geiler, we take care of all your various plumbing and water problems so that your house continues to flow smoothly year round. Since 1885, the Geiler Company has been serving the Greater Cincinnati, Ohio, Southeast Indiana, Northern Kentucky and surrounding areas.
Our plumbers repair and replace water heaters, toilets, faucets, disposals, sinks, clear clogged drains and repair all types of leaks and breaks.
We provide scheduled and emergency plumbing service to the Cincinnati, Northern Kentucky and Southeastern Indiana areas.
Here are some articles you may find helpful:
Clogged Drain? 9 Things You Should Never Put Down The Drain