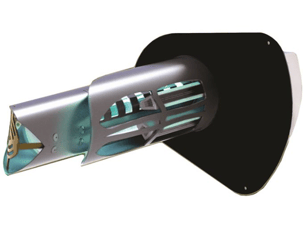 You Need It Done Fast.
You Want It Done Right.
That's what we do - and we've

been doing it for over 130 years.
Our Indoor Air Quality Experts will assist you in customizing a solution to meet your needs and budget.
For Immediate Service Call
Talk To An Air Quality Expert!
Cleaner Indoor Air
In-duct air purification is one of the most comprehensive ways to treat air contaminants and purify the air in a home. With in-duct purification, virtually every cubic space in the house can be purified from contaminants like surface microbials, bacteria, and mold. In-duct air purifiers can be used for both residential and commercial spaces and often come with a 5+ year warranty. Additionally, in-duct air purifiers have more technological capabilities than normal air purifiers.
The LED cell modules that accompany some in-duct air purifiers last double the lifespan of current air purifiers on the market. Some of the benefits of in-duct air purification include:
Elimination of bacteria and pollutants at their source:
Many purifiers tackle bacteria and other pollutants when they start to contaminate the air of a home. What makes in-duct air purifiers unique is their capacity to be proactive and continuously purify the air. In-duct air purifiers have the power to clean every cubic inch of an area. With the constant purification of the air, the home can become a very harsh climate for bacteria, pollutants and other contaminants. This helps eliminate all harmful substances at their source and prevent future growth and contamination.
Neutralize smoke:
One of the primary reasons homeowners get purifiers is to neutralize smoke within homes. Many homes have fireplaces, individuals who smoke, etc., so smoke definitely affects the air quality. With in-duct air purification, smoke is neutralized as soon as it hits the air. The odors, particulates and other contaminants accompanying the smoke are captured by the filters in the in-duct air purification system. This ensures children and other inhabitants are safe from the risks of smoke inhalation and other contaminants.
Installation:
In-duct air purifiers can be installed in HVAC systems in both residential and commercial spaces. Since in-duct air purification systems can be costly, it's important to have it installed correctly to prevent future fixes and issues.
Geiler has access to the best manufacturers for in-duct air purifiers and can help you find a customized in-duct air purifier that fits your budget.
With Geiler, every step of the installation and maintenance of your in-duct air purifier will be handled professionally.
Geiler's technicians have decades of installation experience and they are the only union-trained residential HVAC provider in the Cincinnati and Northern Kentucky areas.
To learn more about what an in-duct air purifier is best for your home or business, talk to an expert at Geiler today.