It's normal for a home to have its own unique smell. However, if you've been noticing an unpleasant, musty smell around your home recently, it could be a sign of mold or mildew.
Mold and mildew are types of fungi that grow well in warm, damp environments. Both affect the air quality in your home and can cause respiratory problems, irritation, and even serious allergic reactions. For that reason, it's important to remove them from your home.
Spores might be visible in the form of 'spots' or thin layers of a dust-like substance. They can appear in most places, but some are more vulnerable than others.
High-Moisture Areas
The most obvious spots are those where moisture is regularly present: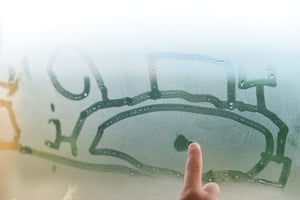 Windows, especially those exposed to condensation.
Rooms with washing machines and dryers.
Cooking and other high-steam areas.
Indoor plants or food.
Plumbing fixtures like showers, baths, sinks, and toilets.
Recycling bins, trash cans, and waste baskets.
If you find mold or mildew here, first remove any visible growth and ventilate the area well. Keep the area as clean and dry as you can by wiping down baths and sinks, using a squeegee on windows and showers, emptying/cleaning trash cans regularly, and covering food.
Fabrics and Materials
Mold and mildew are often found hiding in soft fabrics and furnishings. Check: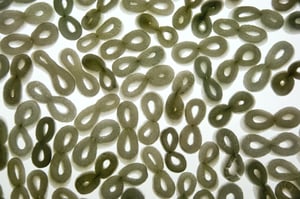 Carpets, rugs, sofas, curtains, pet beds, and other fabrics.
Stored clothing, linens, boxes, books, or furniture.
Materials that have previously been wet or stained, including clothes and books.
Found the source of the odor? It doesn't necessarily mean that mold or mildew is present, but it's wise to clean the item thoroughly to make sure. Wash clothes, vacuum and deep-clean carpets, air or throw out stored items, and give any stains a thorough treatment.
Ventilate the room well to get rid of the smell and use dehumidifiers or fans to prevent mold or mildew returning. You can also leave an open box of baking soda, dehumidifier crystals, or even cat litter to soak up excess moisture in the air.
Structural Sources
Mold and mildew can penetrate deep into the structure of your home, hiding in:
Walls, floors, carpets, or furnishings.
Rooms or structures that have been flooded.
The floor or walls around water leaks.
Air systems (heating, cooling, A/C, or vents).
It can be hard to find mold or mildew in these spots, but growths here pose a risk to your health and your home, so they and should either be ruled out or treated quickly.
Pinpoint where the musty smell is coming from, using an air quality testing kit if you can. If it's all over the house, this suggests an air system issue. If it's confined to one area of the house, it could be structural damp or a leak.
Start by deep-cleaning the furnishings, ventilating the room(s), and using a dehumidifier to remove moisture from the walls and floors. However, if this doesn't improve the smell and/or air quality, you may need professional help.
When to Call a Professional
Mold or mildew in your air systems is particularly dangerous as it circulates throughout the house, while leaks and advanced structural damp can damage your home and cost you money. If you suspect any of these problems, then it's time to call in a professional.
At Geiler, we've been helping homeowners to improve their air quality for 130 years. If you need help tackling musty smells, mildew, or mold in your home, schedule a service call today.