Garages are an underutilized space in the home. Garages create extra room for doing hobbies, playing games, and entertaining.
There's only one problem- they are cold in the winter and hot in the summer.
Using an electric heater can get real expensive real quick.
Kerosene heaters require you to install a carbon monoxide detector and let's be honest, the smell isn't that great either.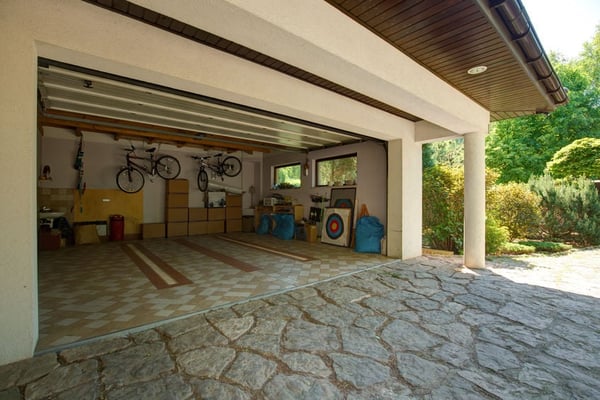 If you've ever thought of getting more use out of your garage, there is a simple solution.
A ductless split system is an energy efficient and excellent fix for controlling the temperature in rooms of your home, like garages and attics where extending ductwork is not feasible. Here's how the systems work.
Split systems utilize one heat pump. In the summer, they use a refrigeration cycle (similar to an air conditioner) to move heat from your home to outside. In the winter, the system runs in reverse, moving heat from the outside into your home.
Ductless split systems are the best way to heat a garage in the winter, especially when temperatures outside can dip below freezing. When temperatures are low, the heat pump must work harder to extract heat from the air. However, now with new technology, compressors and refrigerants are designed to go into action for improved performance in icy temperatures.
Not only are split systems energy efficient, but they are also cost efficient as well. The systems transfer heat instead of generating heat, which saves you money on your energy bill. Installing a ductless system will help you get more use out of the home which saves you money in the long run. For growing families, turning a space like a garage or an attic into an activity room or living quarters can extend the use of a home and put off the costly expense of moving.
Rooms in your home adjacent to unheated spaces will also benefit from the system. You'll gain more comfort in your home by installing a split system if you have a guest room above your garage or drafty areas that are affected by being near an unheated space.
If you are ready to transform your cold garage into an extra living space, contact us for more information on your heating and cooling needs. We'd love to save you money and bring you more enjoyment and comfort in your home.
Find out more about ductless heating and cooling systems.