The HVAC system is one of the most important and expensive parts of any home. As a result, homeowners face a difficult decision when the system starts flashing some warning signs. Yes, homeowners must determine between that repair vs replace HVAC decision.
In particular, as winter weather rapidly approaches, homeowners want their HVAC system ready for colder temperatures. During the fall, homeowners typically schedule their furnace and heating system inspection. However, if your trusted HVAC technician identifies any substantial issues with your heating system, you must decide between repairing or replacing it.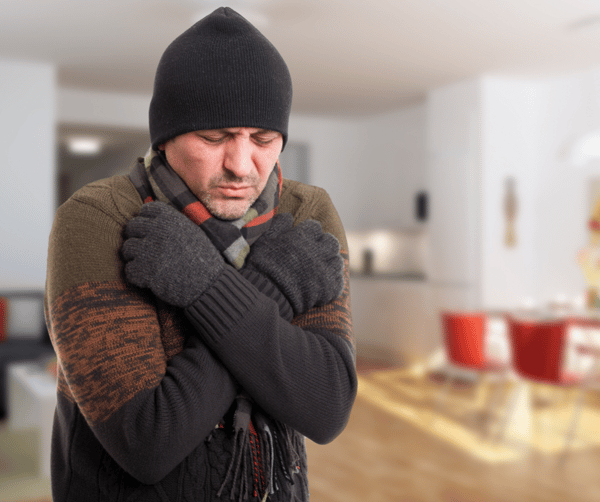 HVAC Warning Signs
Does your heating (and cooling) system seem sluggish or inefficient?

Is your HVAC system simply broken?

Clogged Filters
If it seems like you're turning the heat up, up, up or the air conditioning down, down, down, but nothing seems to be happening, a clogged filter could be your culprit. Lack of proper air flow caused by dirty filters is the number one cause of inefficient HVAC systems. To keep clogged filters from becoming an issue, check your filter once a month and plan on replacing it once every 90 days. If you have pets in your home, you may need to replace the filter a little more often.
Just like everything else, the parts of your heating system can wear out. Things like belts and motors can become worn and cause your system to work poorly. This problem can be hard to diagnose without having a qualified HVAC tech check things out.
Even with regular maintenance and care, older units are going to start to fail. According to Energy Star, replacing a unit that is 10 - 15 years old can save you up to 20 percent on your heating and air conditioning costs.
If your system seems like it's just not working the way it used to, it's probably time to call in the pros. The upfront cost might seem a little high, but if your system continues to work highly efficiently to heat and cool your home, you'll save money in the long run.
Leaks, clogged filters, and the age of your unit can all cause problems with your HVAC unit. Having a qualified technician come out and repair or replace your unit will save you money on your fuel bills and reduce your impact on the environment.