8 Common Air Conditioner Problems - And How To Fix Them
March 13, 2017 •Reid Geiler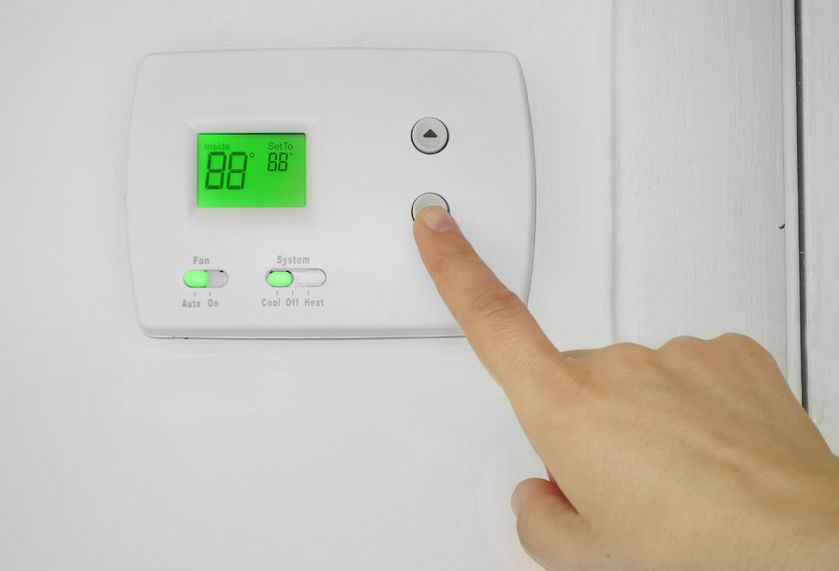 8 Common Central Air Conditioner Problems – And How To Prevent Them
The Weather In Cincinnati and Northern Kentucky Can Be Unpredictable
If you live Cincinnati or Northern Kentucky, you know the drill. Each year summer arrives with a vengeance. It gets hot and humid outside and it gets hot and humid in your house, too. The last thing you're thinking about is central air conditioner problems.
You run over to your thermostat and switch it to cool - fully expecting to hear the air conditioner unit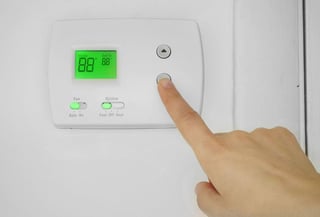 switch on and bring the relief of sweet, refrigerated air wafting through your home.
You're not always that lucky, right?
Unfortunately, central air conditioner problems are common. The system is complex and a lot of things can go wrong. Sometimes the unit won't start up. Or airflow from the ducts is low. Or, there's plenty of airflow, but the air isn't cool. Before we tell you how to prevent spring air conditioner problems, let's go through what can cause them, one by one.
8 Common Central Air Conditioner Problems Explained
1. Won't Start: A Tripped Breaker
A breaker is an automatic device that acts as safety precaution to keep overcurrents from damaging your air conditioner or causing a fire. Replacing the breaker will usually correct the issue. However, a tripped breaker can also be the sign of bigger and more dangerous central air conditioner problems.
2. Won't Start: A Contactor Problem
Contactors are switches in outdoor central air conditioner units that must make contact with each other for the unit to run. They sometimes simply fail and need to be replaced. And ants, attracted by the electricity, keep the contactors from making contact, as well.
3. Poor Airflow: Filters Are Dirty
Dirty filters are one of the most common reasons for central air conditioner problems. The filters must be cleaned or replaced every other month for your unit to operate properly. Dirty filters not only restrict airflow (so your home doesn't cool efficiently) but also can cause all kinds of other problems.
4. Poor Airflow: Ducts May Be Leaking
Another reason for poor airflow is leaking ducts. The duct system delivers cool air to the various areas of your home. Low airflow and high electric bills are often signs of leaking ducts. Duct leakage is one of the leading causes of inefficient A/C operation.
5. Warm Airflow: Refrigerant Has Leaked
If the refrigerant in your central air conditioner has leaked your home won't cool well and you'll use much more electricity. This problem can also cause major damage inside the unit. Refrigerants are dangerous and known to be a greenhouse gas, so must be handled with care.
6. Warm Airflow: Evaporator Coil Is Dirty
The evaporator coil is located inside your home and acts to cool the air being brought in through the ducts. Dirty coils are a common reason for inefficient cooling.
7. Low or Warm Airflow: Condenser Coil May Be Dirty
A condenser coil is located outside the home and when dirty will restrict the cooling power of your air conditioner unit. Again, you'll spend more on electricity, too.
8. Humid Indoor Air: A Drain May Be Clogged
As your air conditioner cools, it pulls moisture out of the inside air to lower the humidity. Usually this moisture drains out through your home's plumbing system. But algae often grow inside the drain lines and cause clogging. With nowhere to go, the moisture backs up into your home, keeping the air moist and humid.
Every one of above central air conditioner problems can be avoided by one simple solution: a spring air conditioner tune-up. Specially trained technicians come out to your home and perform a thorough inspection. They look for and repair leaks, clean and/or replace dirty filters, clear clogged drains, clean coils and contactors and check your ductwork for leaks.
If your home is located in Cincinnati, Northern Kentucky or Southeastern Indiana, before the first heat wave hits, please call The Geiler Company for a spring air conditioner tune-up. We'll make sure you can count on being cool and comfortable all summer long (and save on your electric bill, too.)
About Us: The Geiler Company has been serving the needs of Cincinnati and Northern Kentucky homeowners for over 130 years. Our longevity is a testament to the high level of service we provide. If you're not one of our customers yet, we invite you to become one. We would love to make you part of our family.
100% customer satisfaction guaranteed

Highly trained technicians

State of the art expertise

Friendly respectful service

Fully licensed and insured

24-hour emergency service